Manufacturing
Urban Sign builds everything in-house as part of our unyielding commitment to quality control.
Service And Maintenance
In order to keep signage at its brilliant best, we maintain and service all our work through warranties, on-call servicing and maintenance programs.
Installation
We install all our own work, putting an emphasis on safety, security, and preserving key structural elements. Our capabilities range from illuminated signage for high-rise buildings and exterior applications of specialized pieces, to office interior jobs, lobby wall mounts and studio spaces.
Leasing
Our unique lease agreements are self-financed and you can be sure we will always be there to support your agreement – whether it's for five years or longer.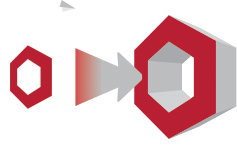 project management
Our team brings years of experience having worked on large projects both locally and across Canada. Working with builders, architects, engineers and designers, we have the knowledge base to lead the way on every project to ensure each aspect has a professional touch.
Brand Execution
Designing your logo is just the start. We will develop a brand strategy that will connect every part of your business from your logo to signage and beyond.
Your
Project
Is Our
Priority
Request a Quote
Feel free to contact us with any questions and we will provide comprehensive solutions and pricing to take your project to the next level.